Through MONDAY, FEBRUARY 8 the D&D Alternatives Bundle introduces many FRPGs to gamers who like choices
Adventurer! You subscribed to this Bundle of Holding mailing list to receive news of our pay-what-you-want collections of tabletop roleplaying game .PDFs and RPG-related ebooks at https://bundleofholding.com.
FATE WORLDS AND TOOLKITS MEETS ITS FATE TONIGHT!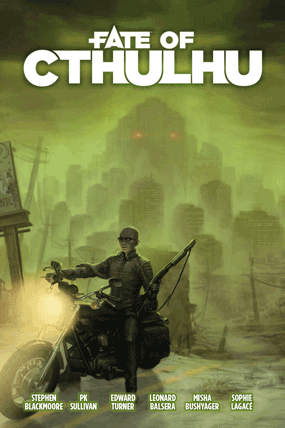 Today is your last chance to get our resurrected July 2021 Fate Worlds and Toolkits Bundle featuring the Fate rulebooks, expansions, campaigns, standalone RPGs, and many Worlds of Adventure from Evil Hat Productions. This revived offer includes all the Fate rulebooks and Toolkits, Fate of Cthulhu and other standalone RPGs, and 45 wide-ranging Worlds of Adventure from Evil Hat Productions. These thousands of pages of material can keep you busy for decades. It's a US$335.50 retail value for less than $36 – but this Fate Worlds and Toolkits revival once again meets its fateful conclusion tonight!
https://bundleofholding.com/presents/2022FateWorlds
THE QAGS CANDY STORE ALSO CLOSES DOWN TONIGHT!
Today is also your last chance to get our QAGS Quick Deal featuring the Quick-Ass Game System and many bizarre campaign settings, like Hobomancer and the Hobomancer Companion, Rocket Jocks, I Psi, Weird Times at Charles Fort High, Roller Girls Vs., and Leopard Women of Venus. It's a US$65 retail value for just $14.95 But this QAGS offer devours its edible Yum-Yum experience points and disappears tonight!
https://bundleofholding.com/quick/QAGS
YET MORE CHOICES FOR THE FRPG-CURIOUS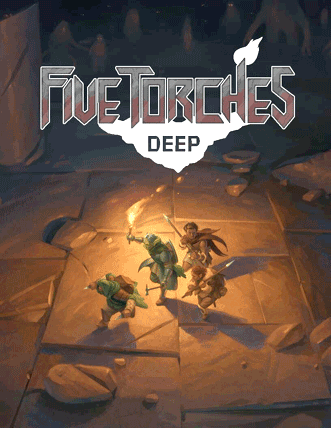 Through Monday, February 8 we present the D&D Alternatives Bundle, an introductory offer of fantasy RPGs from many publishers for gamers who like choices. Recently people who have been playing Hasbro's Dungeons & Dragons have started looking around for something different. Drawing from eleven previous Bundle offers, 2017-2021, D&D Alternatives gathers nine top-quality FRPGs for an unbeatable bargain price. Whether full-featured rules tomes like Dungeon Crawl Classics, HackMaster, and Shadow of the Demon Lord, tactical action games like Fragged Kingdom, or old-school minimalists like Tiny Dungeon and Five Torches Deep, these fine FRPGs can handle the monsters, magic, and heroic adventure you expect.
(This D&D Alternatives Bundle makes a great companion for our Non-OGL Fantasy and 13th Age Megabundle offers in progress.)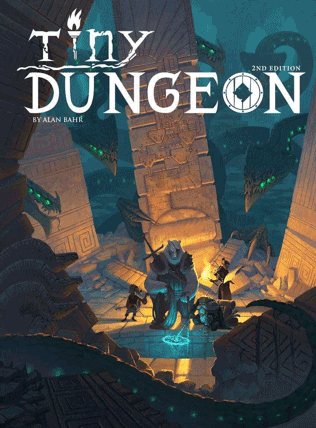 Pay just US$9.95 to get all three titles in our Starter Collection (retail value $58) as DRM-free .PDF ebooks, including Sigil Stone Publishing's Five Torches Deep; Gallant Knight's Tiny Dungeon 2E; and the current (fifth) edition of the venerable Chivalry and Sorcery from Brittannia Game Designs. As a convenience to customers, we also add two acclaimed free retroclones: the Basic Fantasy RPG Third Edition and Gurbintroll's Lightmaster Core Rulebook.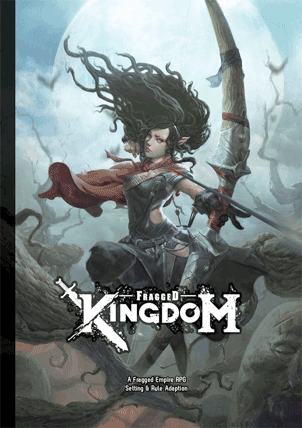 And if you pay more than the threshold (average) price, which is set at $27.95 to start, you'll level up and also get our entire Bonus Collection with four more complete games worth an additional $107, including the Dungeon Crawl Classics RPG rulebook from Goodman Games; Schwalb Entertainment's Shadow of the Demon Lord; the HackMaster Player's Handbook from Kenzer & Company (plus the free HackMaster Basic); and the original 2015 Fragged Empire First Edition Core Rules from Design Ministries, along with its fantasy setting Fragged Kingdom.
Try these D&D Alternatives before this multiple-choice offer ends Monday, February 8.
https://bundleofholding.com/presents/Alternatives
A NOTE ABOUT YOUR OGL PURCHASES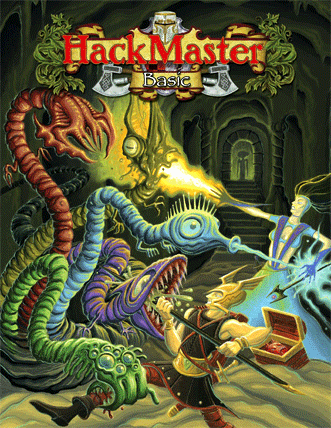 If and when Hasbro attempts to deauthorize the Open Game License 1.0a, your OGL purchases from the Bundle of Holding are safe and will stay safe. The new OGL, if it happens, won't affect transactions already completed. The license governs sales and publications starting with the date it specifies – and the license itself hasn't even been released yet, let alone tested in court. WE WON'T REMOVE YOUR PURCHASED FILES.